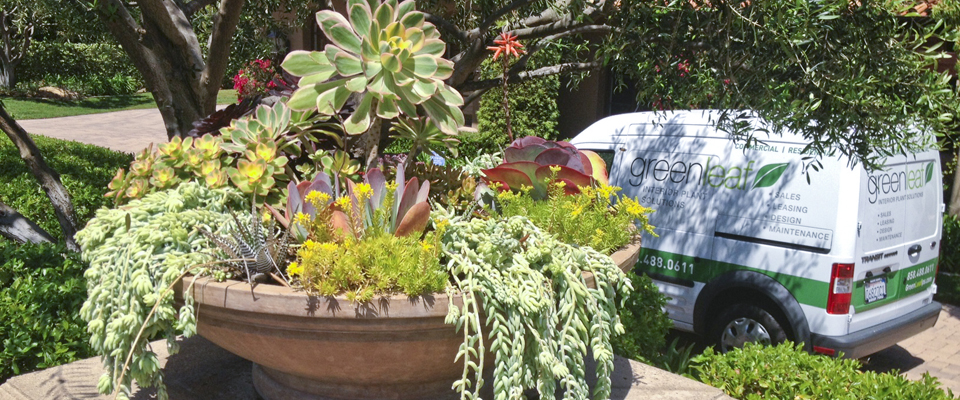 After carefully selecting our plant technicians we put them through a comprehensive training of all aspects of plant care. We also invest the time and resources to send our technicians to specialized classes for the finer aspects of plant knowledge. This is an excellent forum to exchange ideas and learn from other experts in the field.
In addition to our plant technicians being excellent at their trade we also put a lot of importance on how they conduct themselves in an office or home environment. Being courteous, professional and tidy are all key ingredients to being a team player at Greenleaf. Our technicians are trained to keep detailed records of all their clients and communication between them and our office is paramount in making sure that we are satisfying the needs of our clients. We fully understand that the quality of our company is through our technicians work ethics and so we do our very best to make sure they represent our company the way we would want to be treated.
---
Browse our residential services to see how we can improve your home.