With the significant popularity and growth of sustainable interiors, natural elements have become the must-have office complement for office designs of 2021. Plants and plant wall installations are not only a great alternative for cleaner air, but they also give offices a modern touch with a connection to nature. This blog will go over the office design trends for 2021.
Incorporating Plants into Offices
Businesses are becoming more and more conscious of the importance of being green. This 2021, the incorporation of plants in offices will be huge. Offices are not only incorporating plants because they cleanse the air and look nice, they're doing it to make a statement.  Plants convey the message of health and sustainability. This is becoming more important to consumers and companies all over the world. The health and emotional state of employees, due to the Covid-19, will make plants and plant walls one of the biggest office design trends of 2021.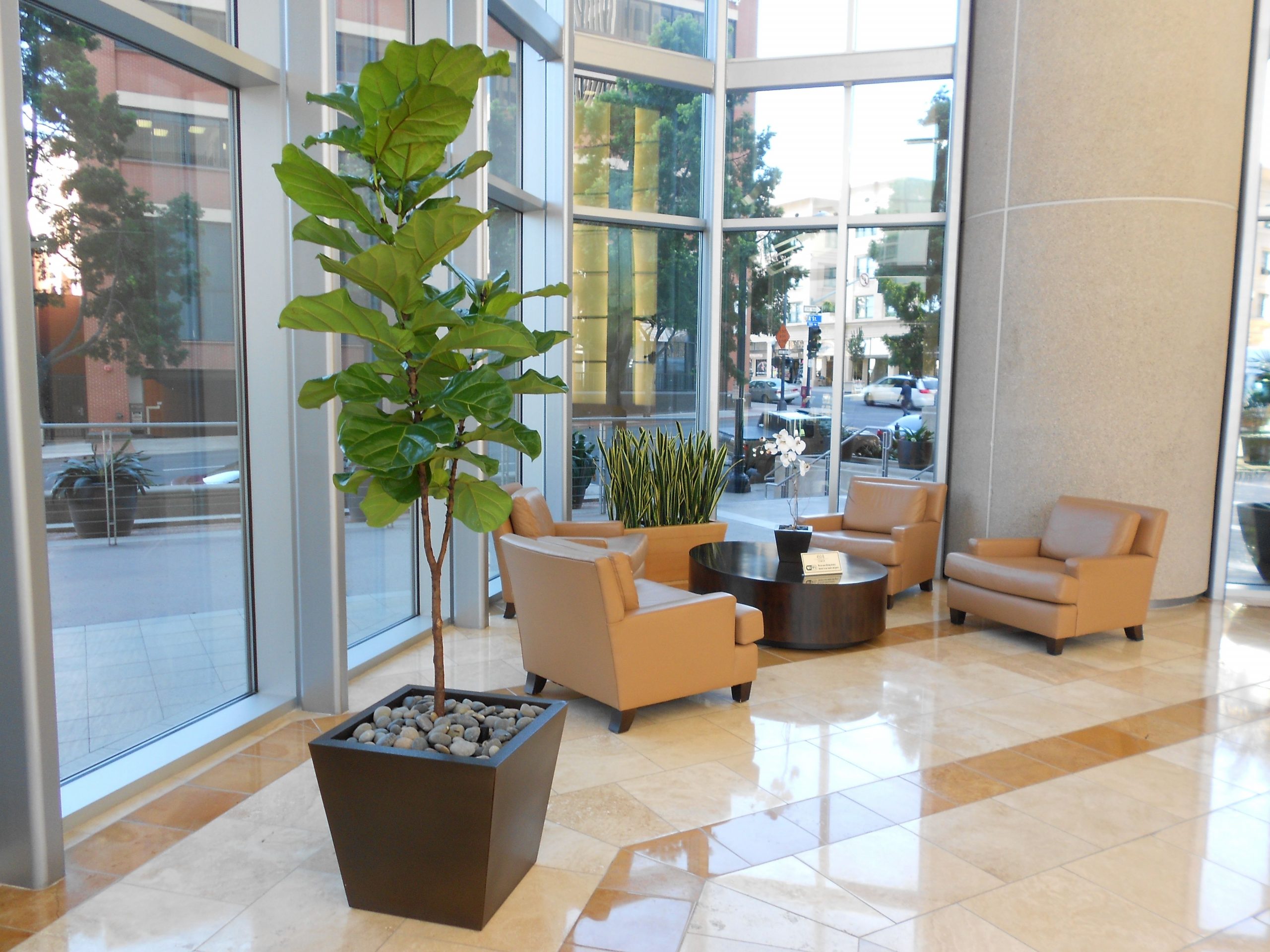 Increased Productivity
With 2020 being one of the toughest years we've had in a while, people want to start off 2021 positively.  Plants can help with that. Office plants help increase productivity by reducing stress, improving air quality, and replenishing focus. People spend a longer time in spaces with biophilic designs, and workplace happiness significantly improves when surrounded by natural elements.
Office Colors
Another big trend for office designs for 2021 is the use of earthy and muted colors. Colors inspired by nature and nostalgia aim to promote the sense of calm and wellness everyone has been craving for all year. Consisting of earthy neutrals tones, the office colors that will be trending this 2021 include:
Brown sugar beige
Seafoam Green
Modern mocha
Pale Aqua
Maple Glaze
Mint Green
Combining these relaxing colors with the use of interior plants will give the office the welcoming, relaxing atmosphere that is being sought this year.
Maximized Natural Light Entries
This new year, offices will be maximizing the entry of natural light. The removal of blinds and coverings will allow more natural light and a better connection to the outside. Light and fresh air are associated with the major trend of health for 2021. This trend will also lead to the increase of greenery in the office and vice versa. If offices have more plants, more natural light will be needed.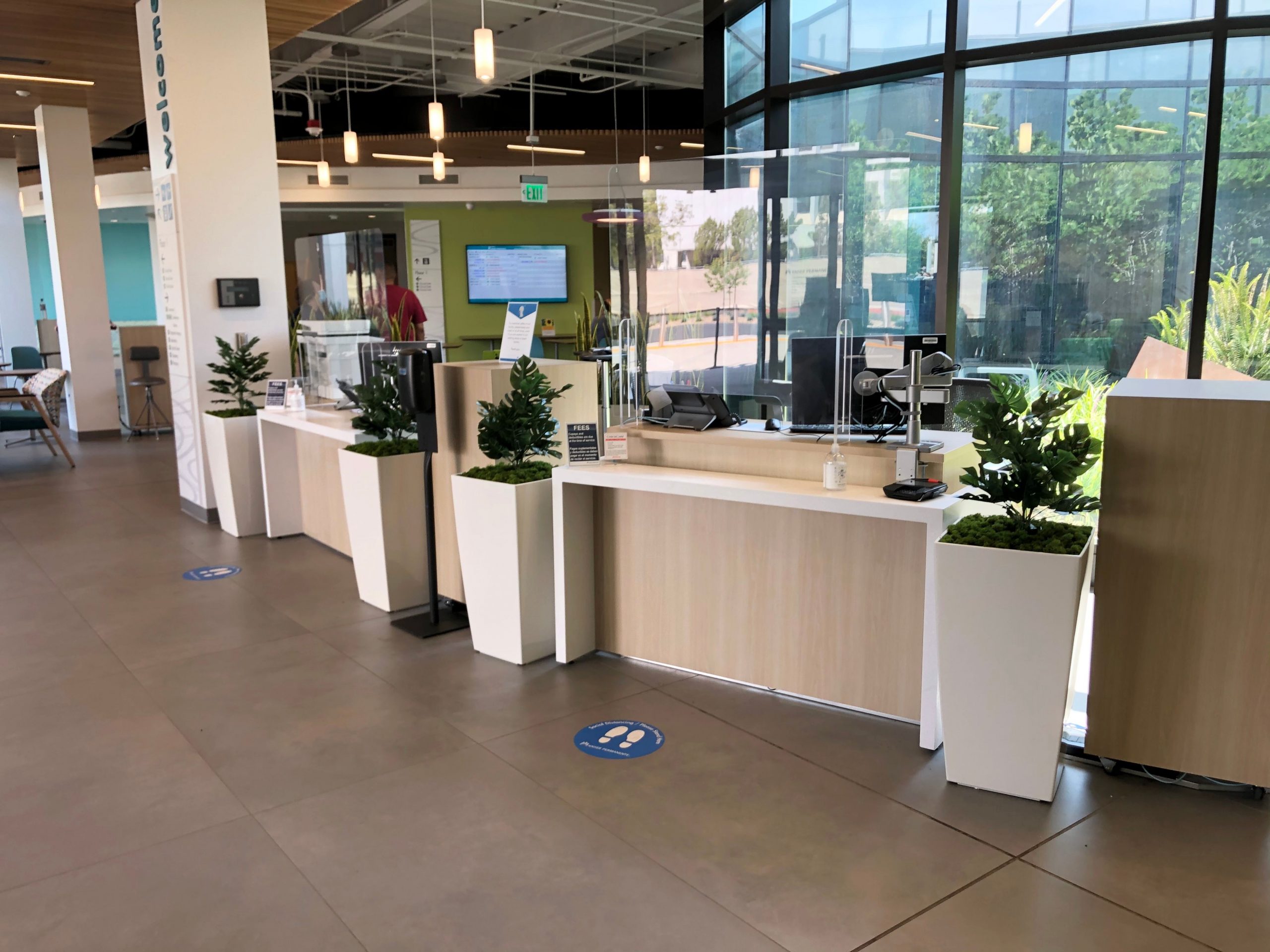 2021 is the start of a fresh year that people are hoping to begin optimistically. This will be reflected with the use of plants and relaxing colors in professional spaces. We hope this blog helps prepare you for the office design trends of 2021. At Greenleaf IPS, our goal is to provide companies with their desired commercial image through exceptional service and meticulous attention to detail. To get the perfect plants and plant walls for your office design, give us a call at 858.488.0611 or click here for a free quote.