Trends come and go, but our collective passion and love for plants are eternal. There's just something about filling our homes and offices with a nice splash of green! While our soft spot for plants will never disappear, there are trends that define our plant decor from year to year! To get a hint of what's going to be big this year, we came up with a list of projected plant design trends for 2022.  
How to Add Color with Indoor Plants
When it comes to interior design, one of the most prominent elements you'll notice is the increased use of indoor plants. Interior designers are incorporating them into their designs since they not only make spaces more appealing and alive, but also play a key role in one's overall health. With mental and physical health becoming a bigger issue these days, transforming homes and office spaces into healthier environments is now also an essential part of any design. 
Indoor plants can be used as accent pieces to soften areas or to create a certain expression. 2022 will be the year where interior plants will be found balancing the design of interior spaces. When it comes to adding plants in interior design, it's important to have the right amount to balance your furniture. When incorporating interior plants into your design, you start by following the following tips: 
1. Analyze the Space
The first step is to analyze your space. This will help you get an understanding of the room's strongest and weakest points. Use your observations to select the best places of the room to make your statement.
2. Choose the Style 
Now that you've analyzed the space, start thinking about which plants will best balance the look. Narrow down your choice to a few options. 
3. Don't Clutter the Space
You don't want too much, but also not too little. Depending on your space, you need to find an ideal amount!
4. Decorate
Now that you've selected your plants and their ideal locations, now you can get decorating! If you decide to go with large plants, it'll give your space a more minimalist aesthetic that will emphasize a certain part of the design while not overcrowding the room. Small plants, on the other hand, are very versatile and are great for basically any design. They'll fit in seamlessly with spaces of any shape or size!
Impress with Living Walls
The first projected plant design trend for 2022 is the use of living walls! Also known as green walls, plant walls, and vertical gardens, living walls consist of a collection of plants that are alive and rooted into an engineered framework system. This structure is often securely installed into a vertical space and contains its own irrigation and drainage. The selection of plants can vary from succulents and cacti to tropical flowers and ferns, depending on the surrounding elements. As the popularity of sustainable design soars, designers are increasingly seeking inventive ways to make their spaces greener. 
Much like an eye-catching piece of art, living plant walls make a bold statement and serve as a striking focal point for any room or office. As living walls are available in a wide variety of styles, there's no need to compromise on one's aesthetic preferences. By using different types of foliage, there are countless ways to create a highly original work of art. The use of ferns can give a forest feel while tropical plants can complement a jungle style.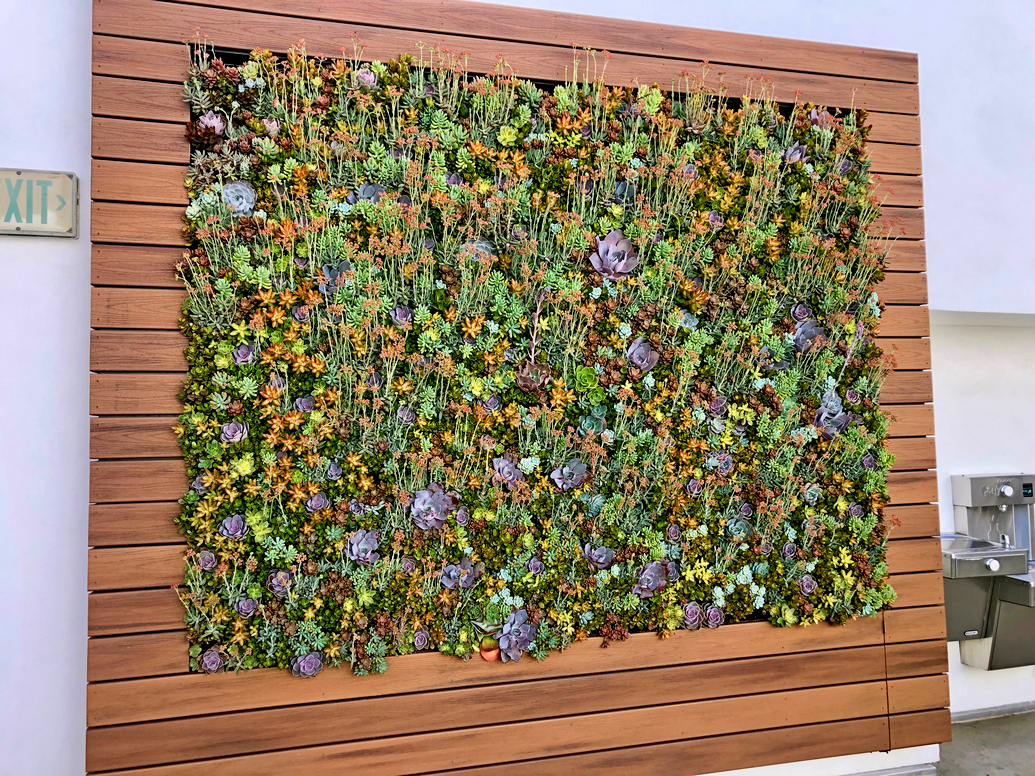 Get Creative with Moss Walls
The second biggest projected plant design trend for homes and offices is preserved moss walls. Color, shape, and style can coexist to create the perfect moss wall design. You can get pretty creative with this green option since designs can be created in literally any shape or size! They can even be decorated with metal, wood, or stone to create an even more distinctive look. There are also several species of moss that are suitable for use in moss walls, such as:
Sheet moss

Fern moss

Pillow moss

Mood moss

Reindeer moss
There are endless possibilities when it comes to moss! When it comes to commercial spaces, you can achieve a minimalist look with the use of monochromatic reindeer moss walls with sharp logos. Or if you're looking to achieve a more natural look, you can mix and match live plants and moss to achieve a more organic design.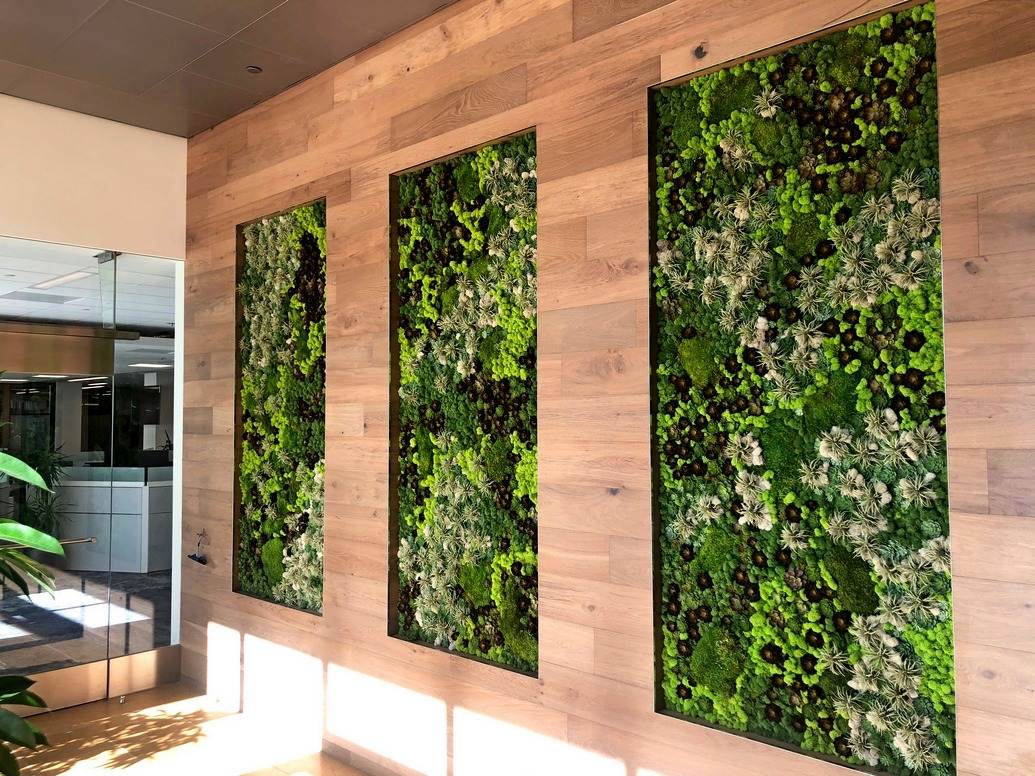 Warm Minimalism
Overly adorned spaces are no longer the style. Creating a welcoming, simple indoor environment with the use of organic shapes and small plants is going to be hot this 2022! Combining plants with the use of cozy colors such as beige, caramel, chocolate brown, fawn, and charcoal, you can give your space a homely yet elegant feel. Selecting terracotta or warm neutral pots can help you achieve this style!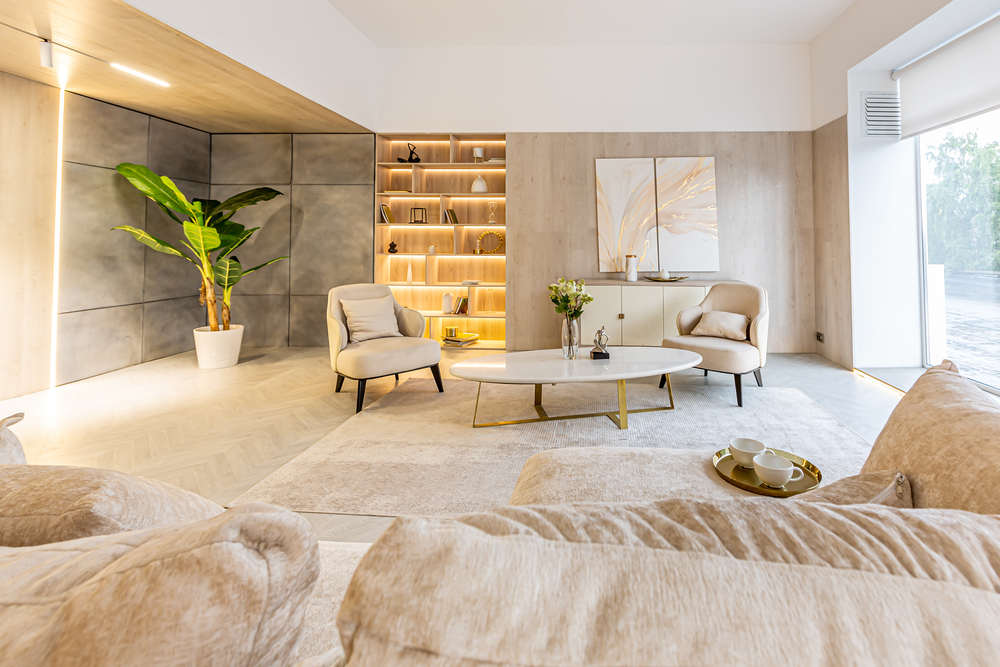 Urban Jungle
When it comes to plants, you no longer have to choose just one or two. This 2022, the use of many different sized plants will be implemented in our interior spaces! It not only gives the room some extra personality, but it also gives the space depth and dimension! Try hanging some from the ceiling or combine multiple sizes to make a statement. This year, creating your very own indoor jungle will be in fashion!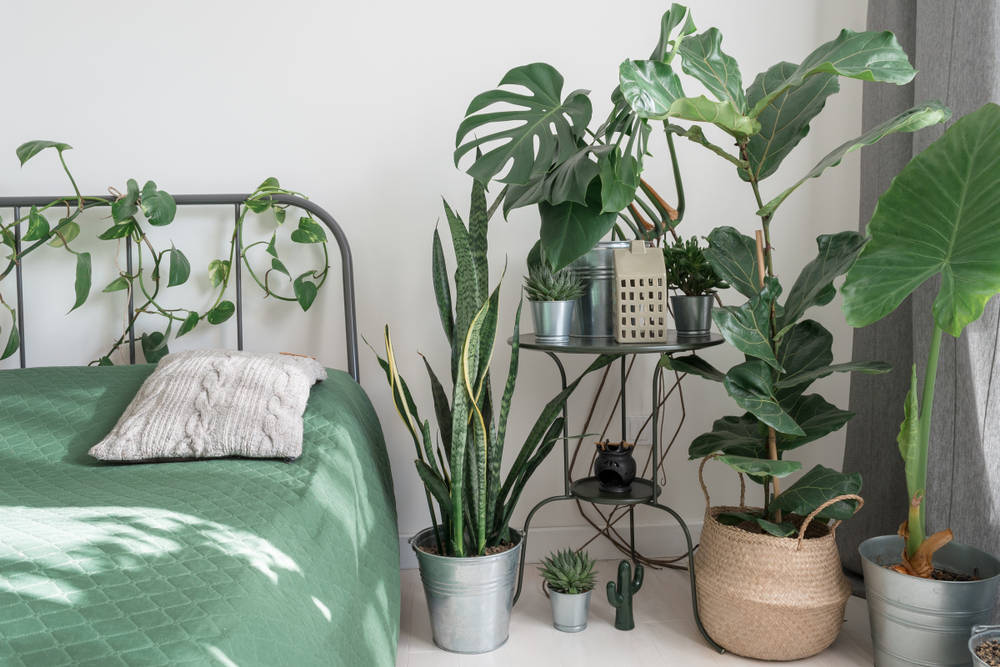 With biophilic design taking over interior spaces in 2022, you'll get to enjoy a deeper connection to nature—even while indoors! From indoor plants to living walls to preserved moss walls, plants will be one of the biggest interior design trends this year! If you're interested in incorporating these plants into your home/office interior design, give Greenleaf IPS a call at (858)-488-0611, or click here for a free quote!