Whether you're dining at a local restaurant or in the waiting room of a corporate office, you may have noticed that plant walls are exploding in popularity. They promote productivity, support our wellbeing, and reconnect us with nature in an indoor setting. You may have even decided to bring some greenery into your home or office! If you want your plant wall to be successful, there are three major components to consider before you pull the trigger. First is the metal fabrication of the structural system. You may not have the skills to install it yourself or you might need something custom for your space. You may also have found the perfect wall, but realized it doesn't get much sunlight or have easy access to water. You might be wondering if it's even possible to install a living wall in the room at all. Thankfully, Greenleaf IPS has worked over the years to become experts in the metal fabrication of custom frameworks, selecting the perfect lighting, and installing built-in irrigation for plant walls in various environments. This blog will help give you an overview of our plant walls services, and if you have any questions, know that our team of experts is always happy to help!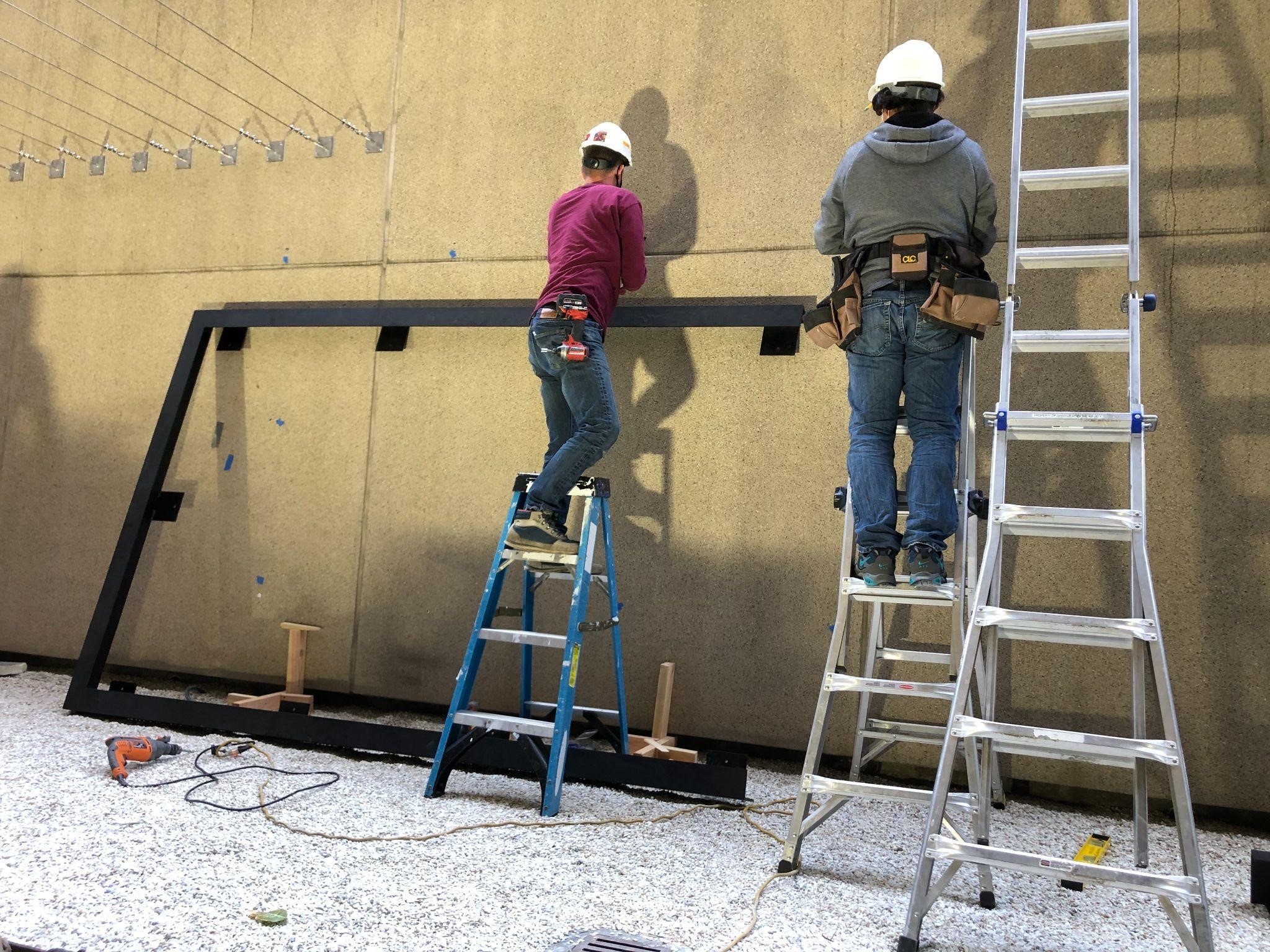 Metal Fabrications for Plant Walls
Metal fabrications have been used for decorative wall art pieces for as long as we can remember. Recently, homeowners and business owners have been taking this idea one step further by integrating metal fabrication into their living plant walls! Our custom fabricated metal frames turn your wall into a stunning focal point that both you and your guests will love. They not only look modern, they also house the planting, irrigation, and drainage systems. It is crucial that this framework is structurally sound, and installed correctly so as to prevent injury or damage to the existing architecture.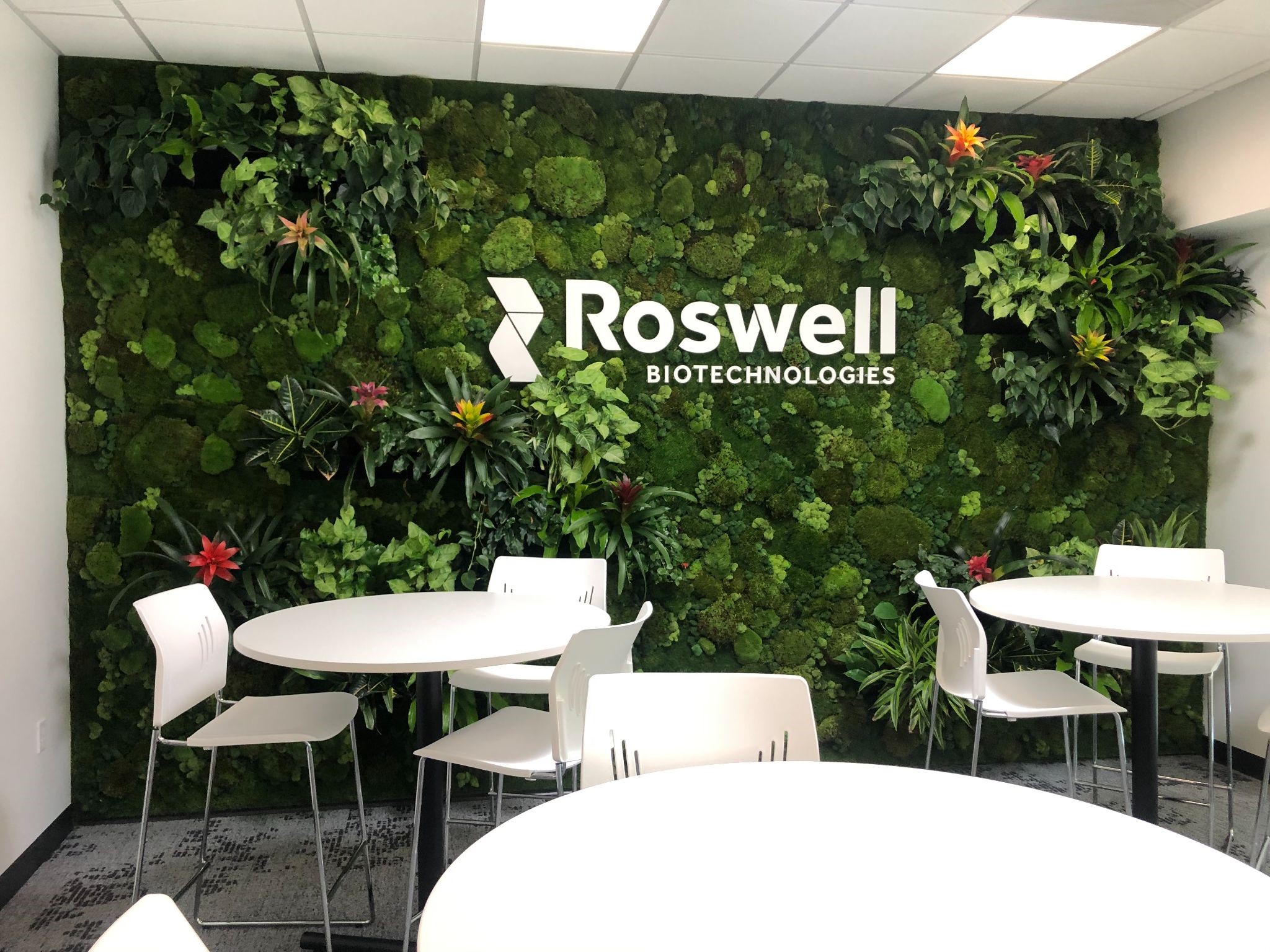 Plant Wall Indoor Lighting
If we determine that your indoor plant won't get sufficient sunlight, our team will install grow lights to replicate the sun's photosynthetic spectrum. This allows plants to grow, even in windowless rooms. Our team can recommend the type of lighting to best suit the plant's unique needs. We should note that these are specific lights that target the wavelengths that plants respond to. We don't recommend trying this part yourself, as getting the wrong type of lighting can harm the plants.
Built-In Irrigation Systems for Plant Walls
When someone looks at a beautiful, green, thriving plant wall, the first question that might come to mind is, "how do those plants stay alive?" We've already marked sunlight off of our checklist, so the next part is water. Since the framework usually contains little or no soil, the plants can't hold a lot of water, so a built-in irrigation system is essential for keeping them hydrated. Depending on factors such as the size of the wall, we'll install either a recirculating or direct irrigation system. This way, you don't have to worry about watering them by hand, and you can enjoy healthy and beautiful plants for a long time!
Let's Work Together
Thankfully with all of the technology and engineering we have nowadays, Greenleaf IPS can put a living wall just about anywhere in your home, restaurant, or office. Our team can advise you on the best way to set up your wall and ensure it looks incredible and thrives indoors! If you have any questions about metal fabrication, lighting, or irrigation, feel free to call us at (858)-488-0611! If you want to hop on board the growing trend of plant walls, you can click here to set up a consultation with one of our plant care professionals and get a free quote for your project!